The de-facto visa is suitable for couples who are living together, when one of them is an Australian citizen or permanent resident.
The application process consists of two parts – the sponsorship and the visa application. The Australian citizen or permanent resident acts as the sponsor.
The visa can be applied for either (on-shore) in Australia or from outside Australia (off-shore)
If you apply on-shore you will be entitled to a bridging visa which will have the same conditions as the visa you are applying for. This option is not available if you apply off-shore
To support your de-facto visa application, you must provide a variety of evidence including: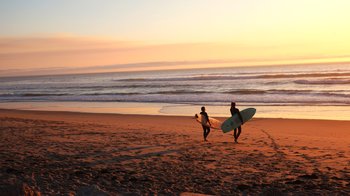 Documents to confirm you have been living together for at least 12 months immediately prior to application
Witness statements from family & friends confirming your relationship
Relationship statements from each of you
Joint financial/legal commitments
Evidence of sponsor's employment
Knowledge of each other's personal circumstances
The fees for the de facto visa are:
£ 60.00 initial registration fee
$ 7000.00 AUD government fee (£ 3900.00 approx)
£ 995.00 administration fee
(can be paid in two parts) GST (Goods and Services Tax) can apply
For further information, or to submit an enquiry regarding the de-facto visa, please complete our enquiry form below and one of our friendly team will contact you.
Should you wish to proceed with an application for a De-Facto visa, we require you to register with our company. You will then be emailed an application pack including all relevant forms and a check list of requirement documents. Registration can be completed either by telephone or online.
---
Contact Us
Telephone consultations by requirements
For more information or to send us a message please