Couples who are legally married are able to apply for a spouse visa when one of you is an Australian citizen or permanent resident.
The application is made up of two parts – the sponsorship and the visa application. The Australian citizen or permanent resident acts as the sponsor.
The visa can be applied for either (on-shore) in Australia or from outside Australia (off-shore)
If you apply on-shore you will be entitled to a bridging visa which will have the same conditions as the visa you are applying for. This option is not available if you apply off-shore.
In some circumstances, such as a long term spousal relationships or those with children, your visa may be made permanent from when granted. This is at the discretion of the Australian immigration.
A range of evidence must be provided to support your spouse visa application including: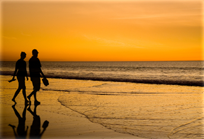 Your marriage certificate
Witness statements from family & friends confirming your relationship
Relationship statements from each of you
Joint financial/legal commitments
Evidence of sponsor's employment
Knowledge of each other's personal circumstances
The fees for the spousal visa are:
£ 60.00 initial registration fee
$ 7000.00 AUD government fee (£ 3900.00 approx)
£ 995.00 administration fee
(can be paid in two parts) GST (Goods and Services Tax) can apply.
For further information, or to submit an enquiry regarding the spouse visa, please complete our enquiry form below and one of our friendly team will contact you.
Should you wish to proceed with an application for a Spousal visa, we require you to register with our company. An application pack will then be emailed out to you, including all relevant forms and a check list of requirement documents. You may complete the registration process either online or by phone.
---
Contact Us
Telephone consultations by requirements
For more information or to send us a message please